Member Directory
Micah J. Stewart
Certified Public Accountant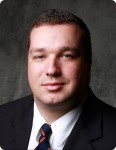 Director
LaPorte CPAs and Business Advisors
10000 Perkins Rowe
Suite 200
Additional Information:
POSITION

EDUCATION
Master of Laws in Taxation, Levin College of Law, University of Florida
Juris Doctorate, Loyola University New Orleans School of Law
Bachelor of Arts in Political Science, Loyola University New Orleans

PROFESSIONAL AFFILIATIONS
American Bar Association
Louisiana State Bar Association
Louisiana Association of Business & Industry, Committee on Taxation
RANGE OF EXPERIENCE
Micah has experience in international tax planning and tax planning for partnerships, S corporations, corporations, individuals, gratuitous transfers, trusts, and estates. The services he provides include business and tax planning for national and international companies and assistance with reorganization, merger, and acquisition tax issues. Micah has also been heavily involved in helping clients plan for and implement the Affordable Care Act and has given multiple presentations on the issue.

Prior to joining LaPorte, Micah was an associate attorney for a large regional law firm where he concentrated his efforts on tax planning for families and businesses and in the field of tax incentive planning. He was previously a manager at a Big Four accounting firm in New Orleans where he focused on international taxation and general business planning. Micah began his professional career in 2005 and joined LaPorte in 2011.
Return to Member Search Results